WEAVING OURSELVES INTO THE LAND

'Something about the way Rose teaches feels like a direct portal to the Ancient Ones. The Knowledge that she shares along with Rose's ability to deeply listen to Spiritual threads and magical undercurrents translates across thousands of miles. Through her gentle encouragement and practical tips, our 1-1 sessions have greatly influenced my spinning and weaving. Our time together has been a gift and has left me greatly inspired.'
- Extract from Heidi Struble's Testimonial, Summer 2021
Transferring the sacred Crafts of Spinning, Weaving and Natural Dying is a Love of mine. Over the past 2 years I have taught a variety of in person 1-1 sessions, group workshops and online courses that serve to unify the practical hands on elements of making with the symbolism and spirituality behind each process.

I hold Ceremonial Womb Wrap Weaving and Spinning Workshops in Totnes, Devon. We work with the rigid heddle loom, drop spindle and local wools and fibres to craft a bespoke womb wrap and familiarise ourselves with these powerful craft practises. The Womb Wrap becomes a cocooning cloth to nurture and proctect your womb spaces and show reverence and offering to the feminine mysteries. Contact me for more information, places are limited to 3 Wombyn and I am also able to travel to you if you have a group and venue in mind.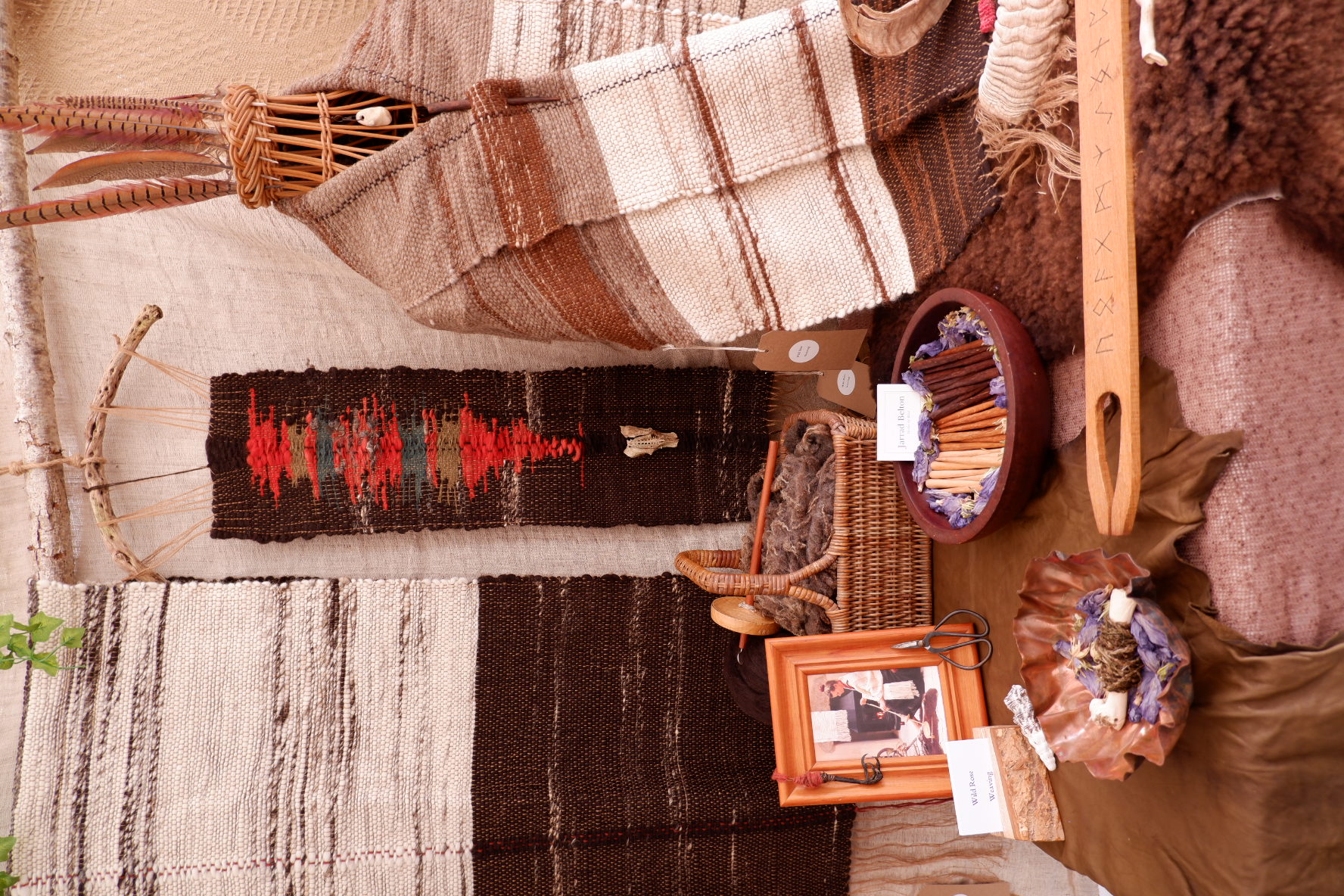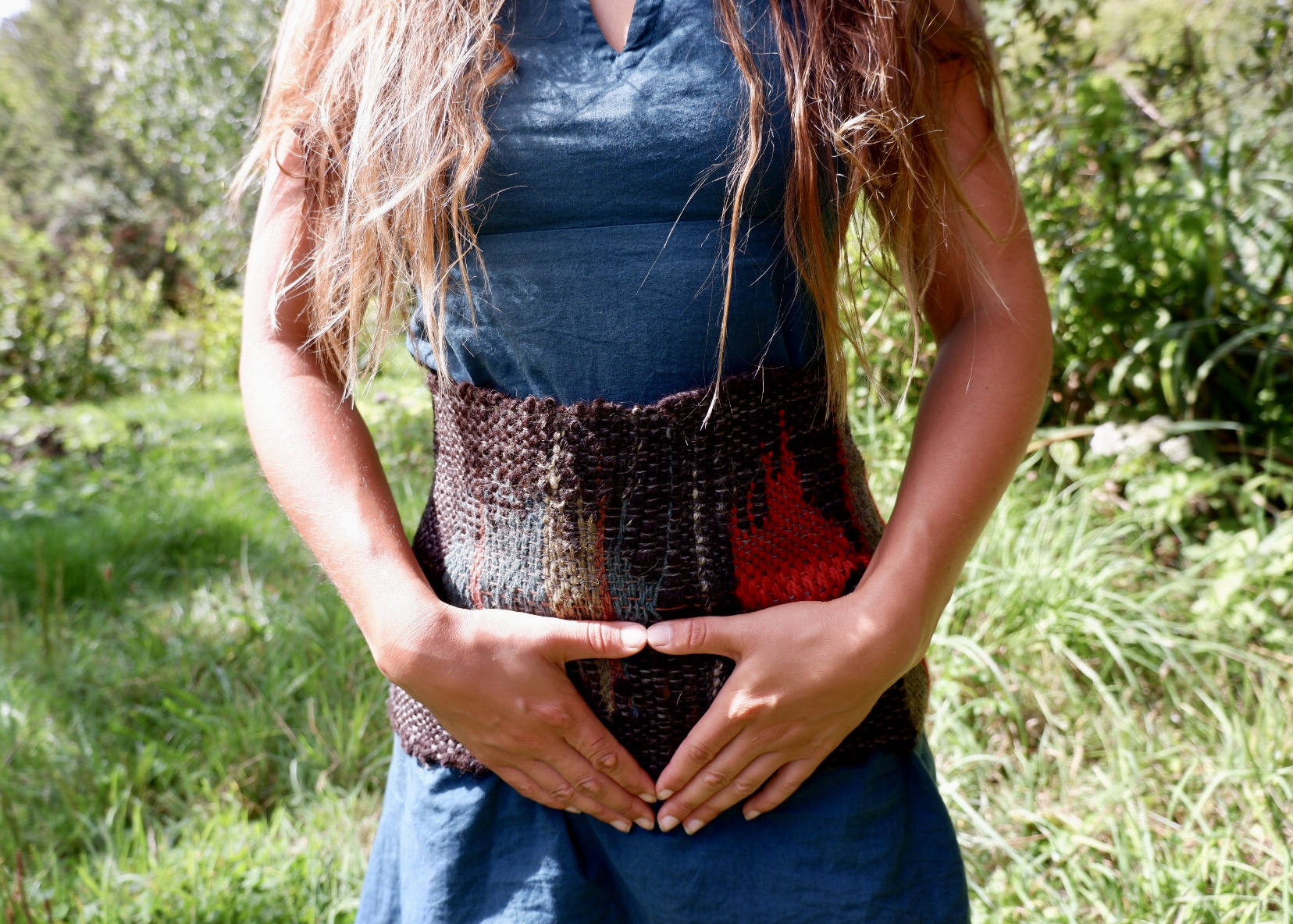 Please follow my social media pages for information regarding group sessions, and email me for information on 1-1 online or in person tuition.