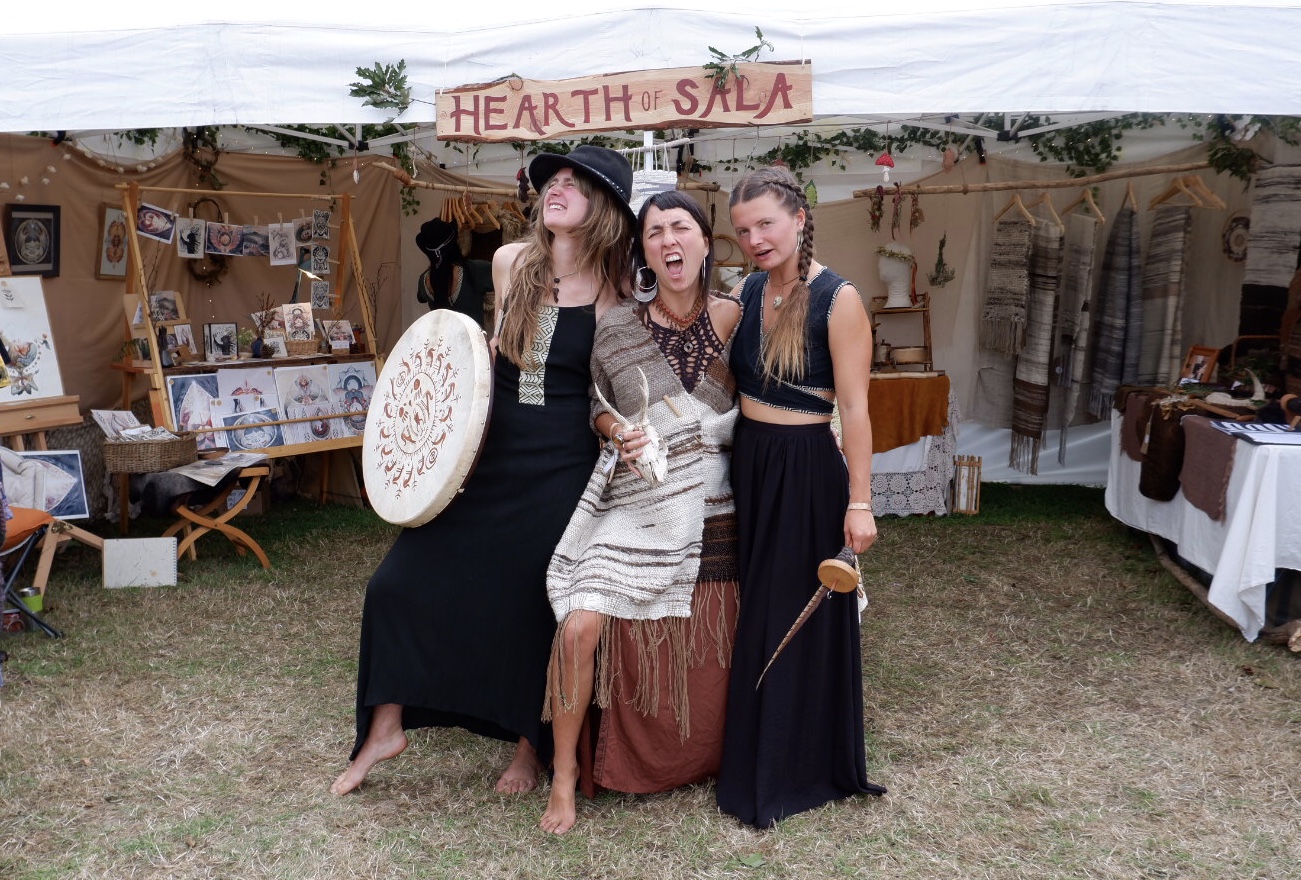 UNION OF LAND AND SISTERHOOD

This year, the year of 2022, the Hearth of Sala was birthed. Drawn together by our hands and hearts, and bound by our reverence and connection to the land, we formed a Collective of Artist/Makers.

We are a trio of Women who create from a place of dedication and commitment to natural fibres, slow artistry and works that evoke connection and beauty.

We have all heared the beating of the Drum of Reclaimation and Rememberance and devote our Collective to continuing the sacred and ancient creative ways of this Land.

This Summer we exhibited and sold our work at Medicine Festival. It was a powerful experience that tested our commitment and endurance. We were overwhelmed by the support and engagement from so many and look ahead to the Autumn and Winter for dreaming time and onward plans.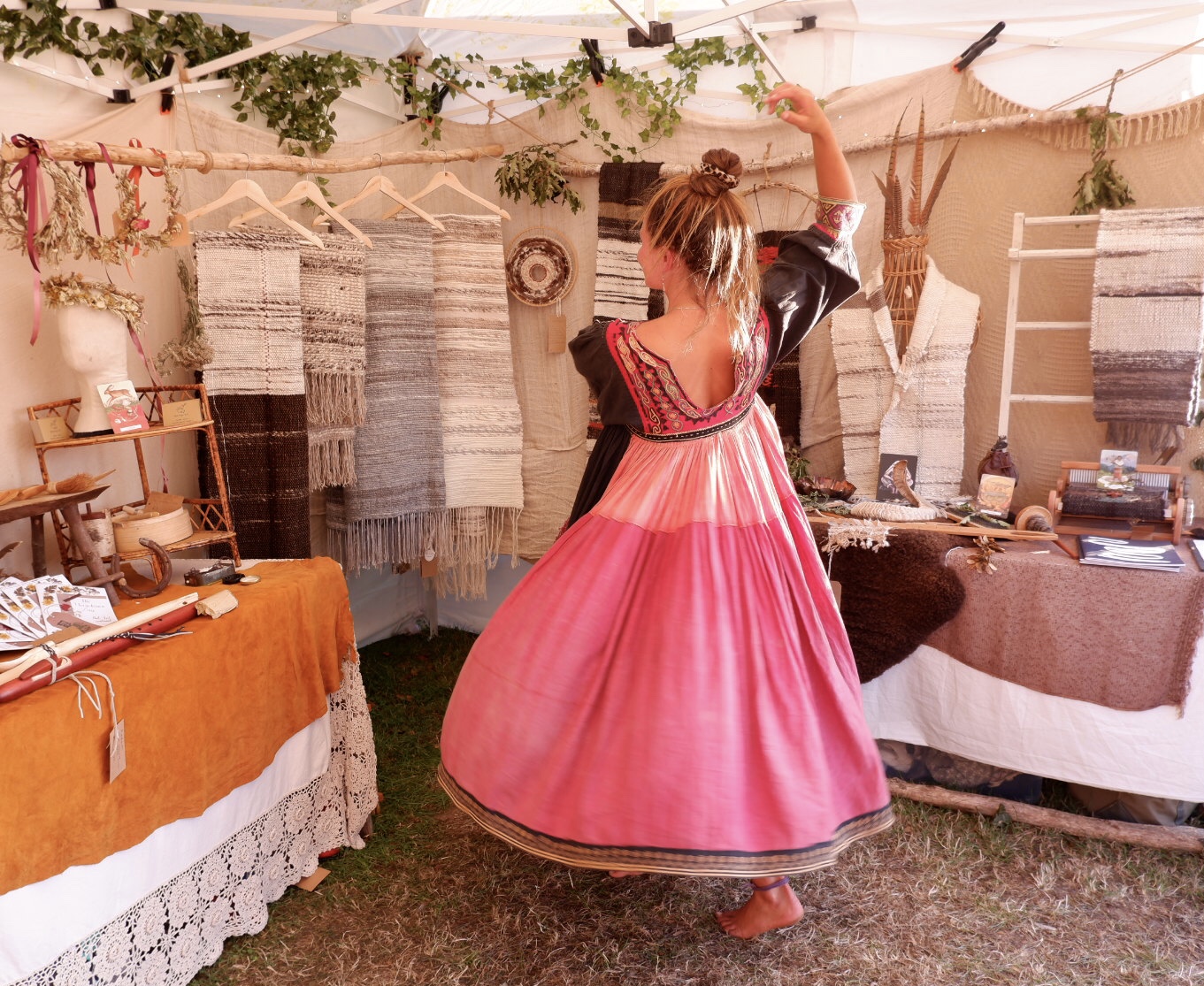 It was a huge leap for my practise and woven work. I have spent many moons with the looms and fibres nestled away in my studio caves, and so to be in a postion where I could witness people touching and wrapping themselves in this craft was profound and deeply inspiring. I am deeply grateful for the support that people transmitted and look forward to channeling this excitment and inspiration into my works to come.

Slow Craft is Activism.

If you would like to connect with us, please contact me through the contact page on my website.

We are Rising /|\